Laminating without the use of adhesives and embossing without the use of heat? The absolutely clean ultrasonic technology for nonwovens makes this possible. Materials are joined by means of locally limited heat generation:
Skin-friendly
Fast
Soft and yet stable
Application Engineering
Successful ultrasonic applications
The demand for adult hygiene products is constantly increasing. Discreet and comfortable products are high on demand. When it comes to incontinence products, the main applications for ultrasonics are establishing a safe side seam and integrating elastic bands for the typical elastic leg cuff. Also, low-cost diapers are becoming more and more popular. They are cut and laminated in a simple but patented process using ultrasonics.
Producing diapers without any solvent-containing adhesives has become a tangible dream! By now, it is possible to perform every single manufacturing step for production of diapers using ultrasonics. Ultrasonics is most frequently used for layer bonding (ADL fixation= acquisition distribution layer), back sheet and leg cuffs. But also intermittent fixation of the tabs and fastening systems can be easily realized by means of an ultrasonic module. All ultrasonic processing steps for production of diapers have in common that the resulting hand feel is very good and tightness of the diaper is ensured.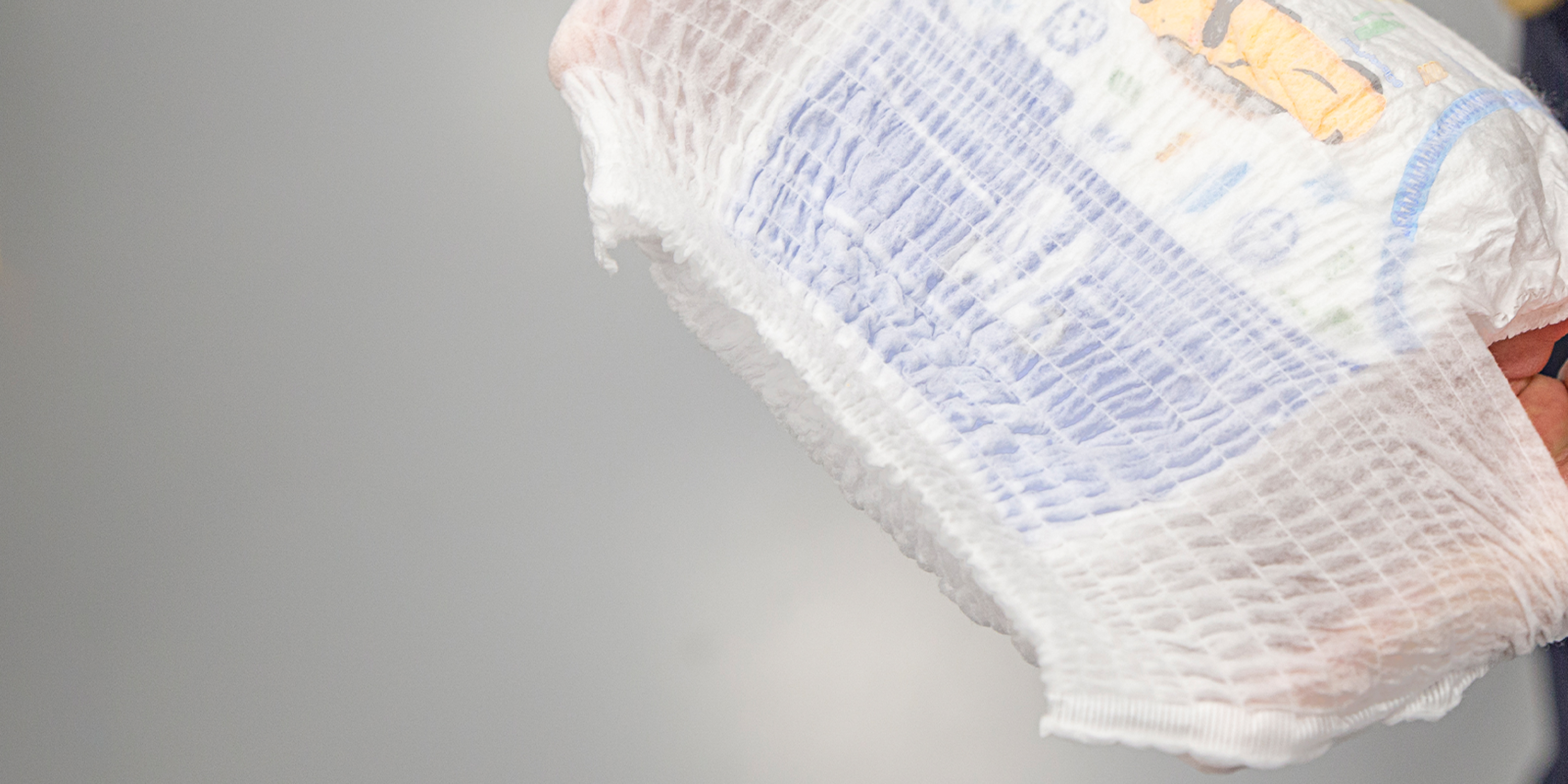 Sustainable Bonding
Fixing elastic threads
Producing diapers in a sustainable way, without losing out on feel and softness? We bond elastic threads using ultrasonics.
Topsheet and acquisition distribution layer are joined at high speeds. Due to targeted energy input on ultrasonic bond spots optimum wear comfort is achieved. Ultrasonics guarantees high strength and simultaneous soft feel, also for fixation of sanitary napkin wings or finishing of textile edges.
Cosmetics and personal care products
Shape-bonding is required i.e. for single-use hand mittens in different variations. The product remains soft and smooth without rough edges and at the same time maximum layer adhesion is guaranteed. Cutting with ultrasonics is fiber-free and results in clean, distinctive cuts. Moreover, soft surfaces are not damaged during ultrasonic embossing.