The 10 biggest advantages of ultrasonic welding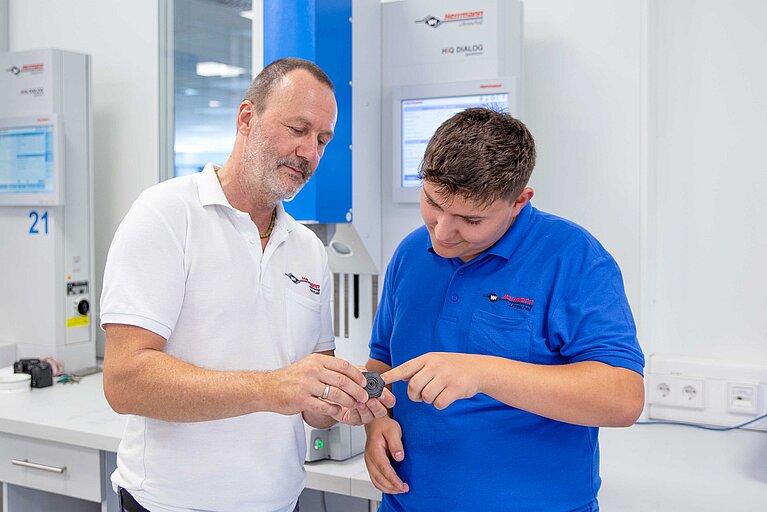 How ultrasonic welding optimizes your manufacturing.
Ultrasonic welding is one of the easiest ways to increase efficiency and sustainability in your manufacturing. Thermoplastic materials as well as non-ferrous metals can be joined together safely, quickly and permanently with the help of ultrasonic vibrations. In this article, you will learn about the advantages of welding with ultrasonics and discover the possibilities of this modern joining technology:
1. Gentle on materials
Ultrasonic welding of plastics generates very little heat from friction between the materials, which is particularly beneficial for sensitive materials such as mono-materials for packaging. The welding tools themselves remain cool. This prevents deformation or loss of quality that can occur with conventional welding processes. This reduces scrap rates and increases production output.
Tip: Read about how ultrasonic welding works here.
2. Fast cycle rates thanks to minimal welding times
The ultrasonic welding process is extremely fast. Depending on the application, strong and permanent connections can be made in minimal welding times of 200 to 300 milliseconds. The efficiency of this process not only saves time, but also enables an increase in production capacity.
Tip: You can see how fast ultrasonic welding sequences in an automated system in this video.
3. Saving resources without additional joining agents
The elimination of additional joining agents such as adhesives or solder is a major advantage of ultrasonic welding. The materials are joined by frictional heat alone. This not only reduces material usage and thus costs, but also minimizes rework and waste. Recyclability is also increased without the addition of joining agents.
4. Clean, visually perfect joints
Without using adhesives or additives, ultrasonics produces clean, visually perfect joints. This is particularly important in industries such as ELECTRONICS or MEDICAL, where contamination must be avoided at all costs.
5. Up to 75% less energy consumption
Ultrasonic welding does not require an external heat source, as is the case with heat sealing. This eliminates external energy losses – energy is used only where it is needed. There is also no need to heat up the welding systems. This not only saves time, but also reduces energy consumption by up to 75 percent. This saves costs and also improves the sustainability balance.
6. Eco-friendly & future-proof
Minimal energy use, no harmful chemicals, hardly any scrap: ultrasonics is one of the most environmentally friendly joining processes. The technology thus helps companies achieve their sustainability goals and also ensures increasing efficiency in manufacturing.
Tip: Our "Guide to a sustainable packaging process" shows you how to simultaneously package in a more eco-friendly and efficient way thanks to our ultrasonic welding technology. Download it now free!
7. Reproducible welding results
For each application, the ultrasonic laboratory determines the correct welding parameters to ensure a perfect joining of the materials. These welding parameters are saved and can be precisely controlled by the welding system's intelligent software. The result is a reproducible welding result that significantly reduces scrap.
8. Ideal for complex component shapes
Ultrasonic welding is also suitable for components with complex geometries, allowing a wide range of design possibilities. This is particularly important in industries where innovative shapes are in demand. It is essential that the ultrasonic expert is involved as early as possible in the component development process. This will enable them to provide design advice and speed up the development of the welding process.
Tip: Our white paper "The biggest success factors in component design" shows you everything you need to know to develop your application, from material selection to joint design, in order to benefit from the advantages of ultrasonic welding. Download now for free!
9. Perfect for integration into automated lines
The high speed and precision of ultrasonic welding makes it ideal for integration into automated production lines. This increases efficiency and enables consistent production of high volumes.
10. No mechanical weak points
Ultrasonic welding creates a strong, permanent connection at the molecular level. Compared to conventional joining methods, which can have potential weak points, ultrasonic welding eliminates these risks. The even distribution of the sonic energy ensures robust connections without weak points.
You want to benefit from the advantages of ultrasonic welding? Contact our Trusted Advisor and we will help you solve your application with the services of our Herrmann Engineering - fast, economical, reliable. Start your ultrasonics welding project now!