Steel sonotrode with 5-fold service life
Digital generator with process monitoring
DataRecorder data memory
The perfect cutting result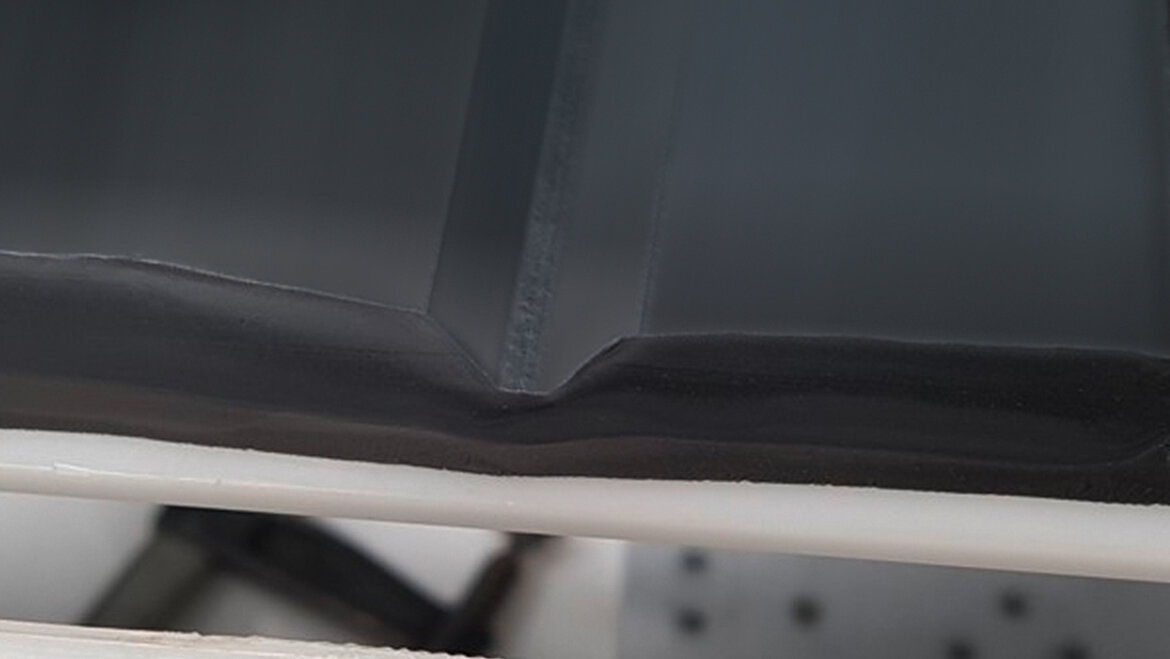 Ultrasonics is the tried and tested cutting technology used to cut tire rubber cleanly, consistently and with precision.
Thanks to its sturdy components from Herrmann, the ultrasonic stack will improve your ROI. We guarantee that the service life of your cutting tool will be significantly extended. It will also allow you to avoid down time and improve your output. We are present all over the globe – 100 % "made in Germany" quality.
Perfect Product
Components
Reliable four-disk piezo technology

Absorption of axial and torsion forces thanks to rigid decoupling principle

Sturdy body made from durable titanium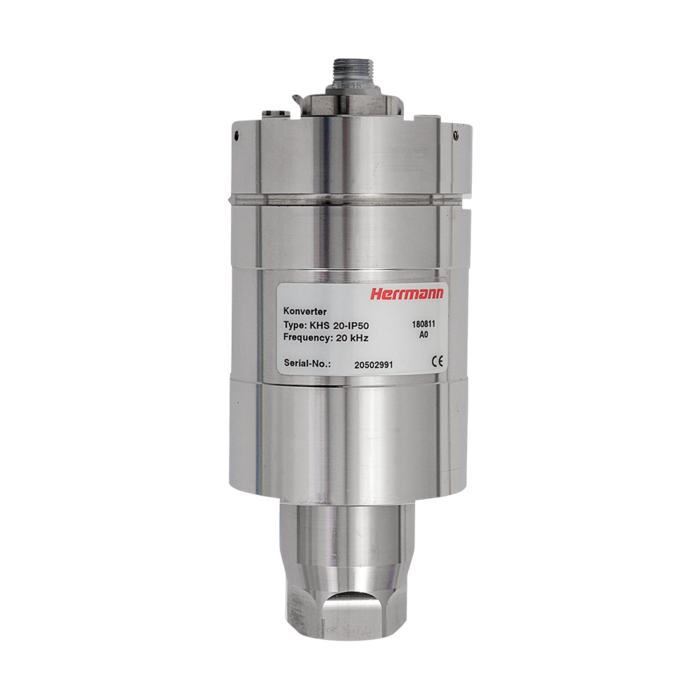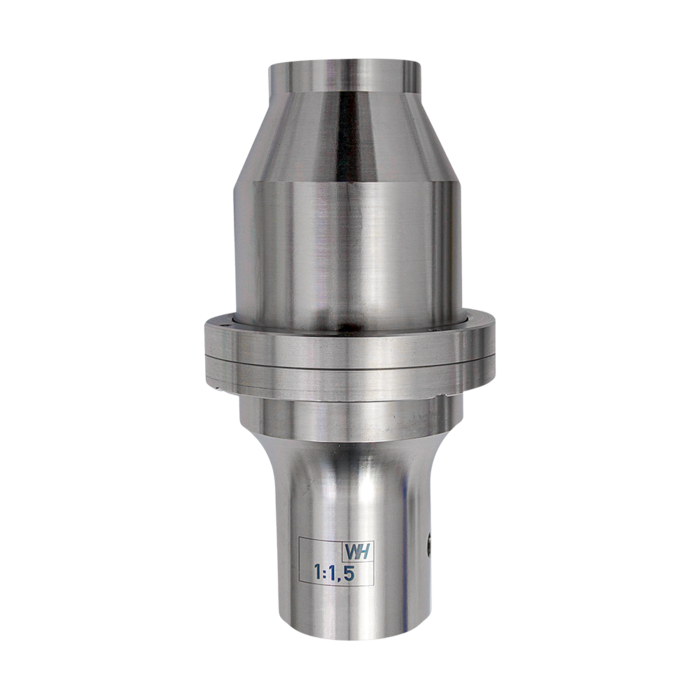 Maximum efficiency thanks to increased amplitude
Made from high-quality titanium
Optimized sonotrodes calculated using the finite element method

Auxiliary frequency analysis to prevent heat development

Heat dissipation thanks to specially hardened steel

Optional: Component cooling possible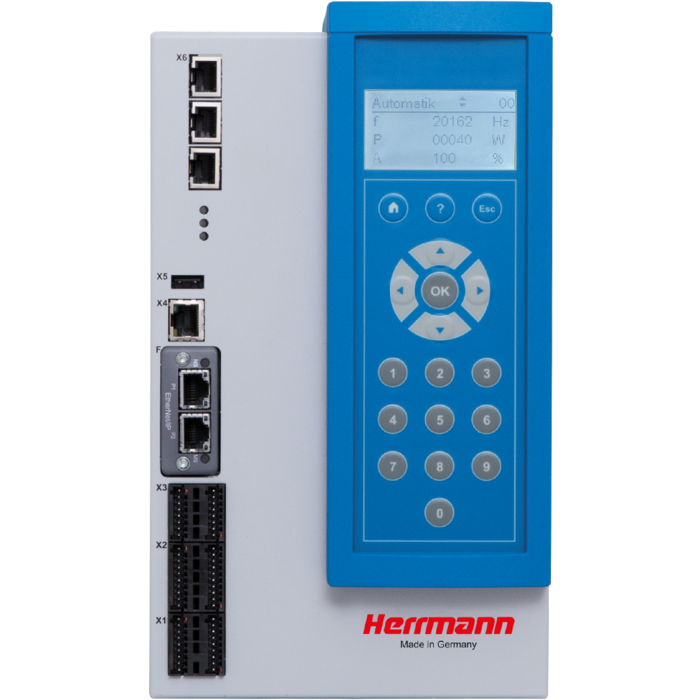 USB and Ethernet interfaces
Easy to enter process parameters, limits for power, time, energy
System performance evaluation
Generator with fieldbus interface for setting parameters
DataRecorder data memory
Graphical display of the cutting process by use of additional software (DIASim)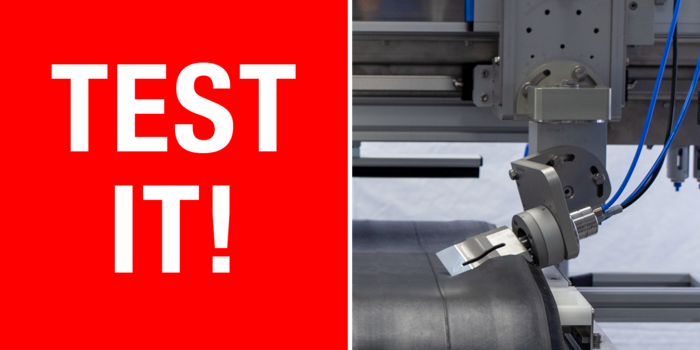 Integrate the original Herrmann components into your production and convince yourself of the high cutting quality. Simply call and try out the ToGo version
Cut edge
The perfect cutting result
The quality of the cutting edge is considerably better when using an ultrasonic cutting tool than with mechanical or thermal cutting processes. The high-frequency ultrasonic vibration reduces the resistance of the rubber material, making it easier to cut. This creates the perfect cutting surface for further processing.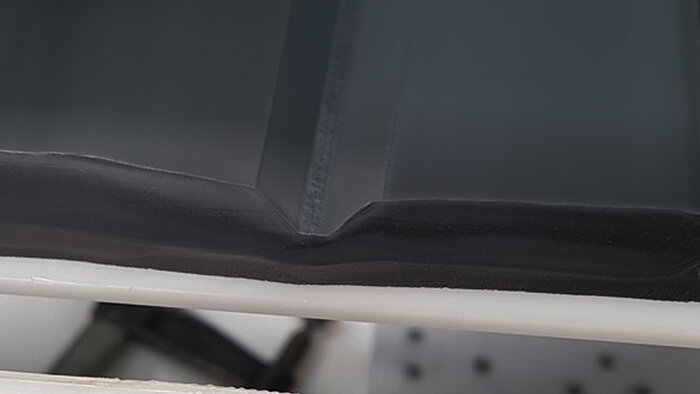 Steel sonotrode
5 × more durable and robust
The Herrmann hardened steel sonotrode is up to 5 times more robust than standard titanium sonotrodes. If required, it is also possible to rework the cutting edge – this extends the service life even more.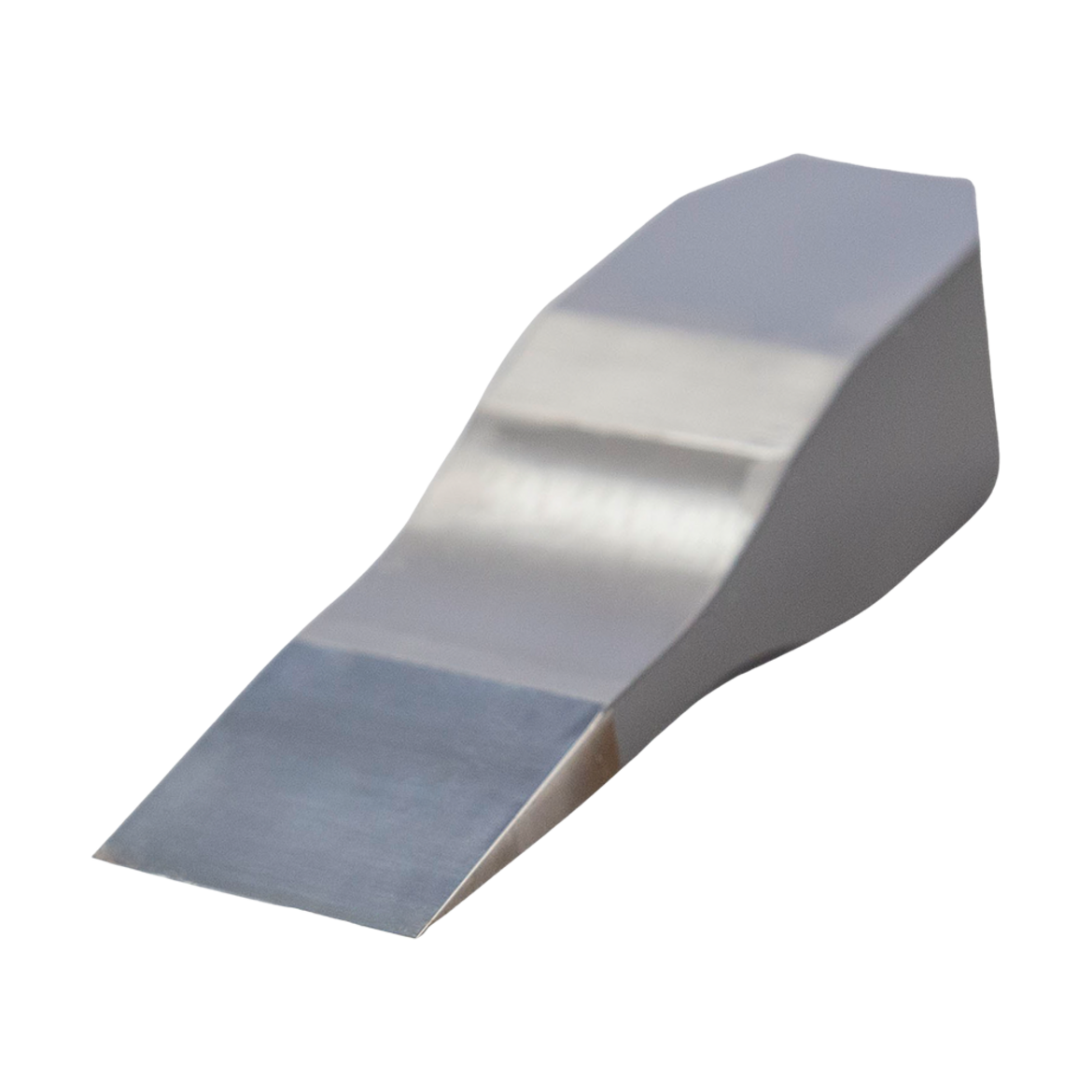 Why Herrmann?
Global partner with expertise
Integration
Easy to integrate into existing production lines thanks to smart adapters. The simplest alignment options in the system.

Process
Digital generator with limit monitoring and optional data recording, as well as visualization of the cutting process.

Ingenious result
The optimized sonotrode surface design reduces resistance and thus prevents rubber burns and contamination on the cutting surface. Overall, significantly less contamination.

Perfect product
Sturdy designs to prevent costly production down times.
Optional system cooling to prevent the transfer of heat to the rubber material.
Global service
Tech-Centers in over 20 countries guarantee local service and consistent quality with long-term spare parts availability.